Details of "Experience yourself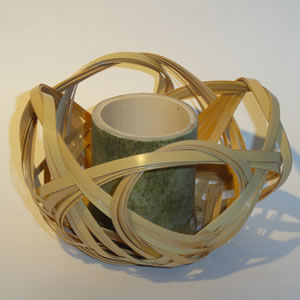 You can make a small basket "Shikai Nami Kago" and take it home.
Weave a cute small bamboo basket, around 15cm on all sides, with your own hands.
A state of bamboo braid experience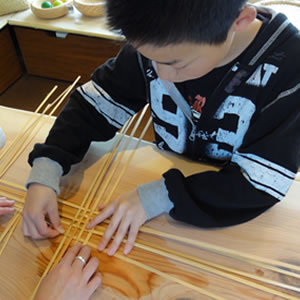 It looks difficult at first, but once you get the hang of it you'll make smooth progress.
---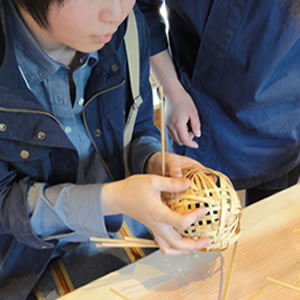 You can use it for all kinds of things, like flower arrangements or storing small things.
Make use of it as well as having it as a memory of your trip.
---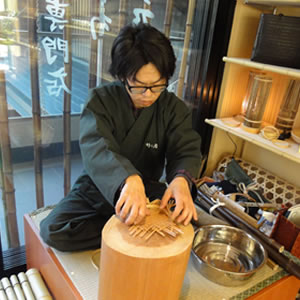 The bamboo craftsperson will instruct you carefully.
---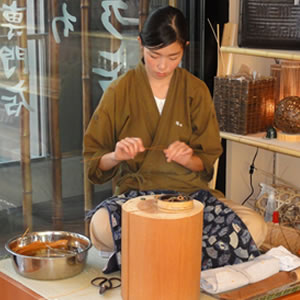 See the skills of a bamboo craftsperson up close.
Outline of bamboo braid experience

You can try it out easily at any time, without a reservation, but if there is anything you don't understand, feel free to inquire.
Experience contents
Bamboo basket weaving experience
Required time
30-60 minutes
Fees
3,240 yen[include bamboo material fees]
Number of participants
Up to 5 persons
[if there are more than 5 persons,it will be held at the workshop (5 minutes walk from the Bamboo Shop).]
Opening hours
10:00 – 17:00 [year round]
Target
Anyone is welcome [some English available]
Reservation method
Please tell us you name, contact details, preferred date and time, number of participants, and preferred location.
TEL: 075-861-5580 (Syoryuen-shop)
FAX: 075-881-8814 (Head office)
Mail: ishi@takenomise.com
Application form
Please fill in the necessary matter and push "send" button.