Bamboo basket knitting experience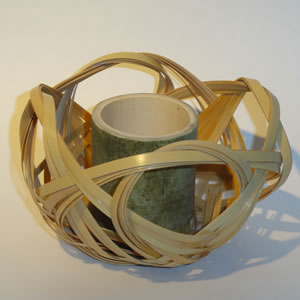 「Shikainamikago(Flower basket)」
"Shikainamikago" features a design reminiscent of waves crashing from four directions.
You can make a small flower basket "Shikainamikago" and take it home.
Bamboo basket knitting experience

Arrange the bamboo sticks in order

Wet the bamboo with water to make it easier to bend, and arrange the bamboo sticks in the order of knitting.
It may seem difficult at first glance, but once you get the hang of it, the production will proceed smoothly.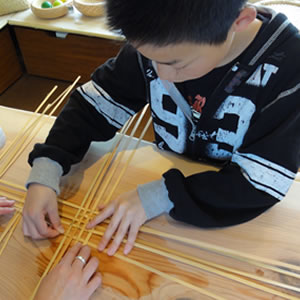 Alternately knit the arranged bamboo sticks

Under the guidance of craftsmen, we knit bamboo alternately while bending it.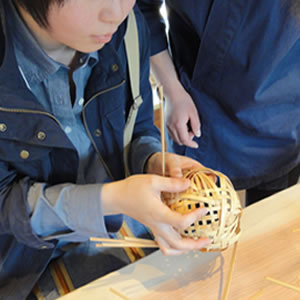 Done!


There are various uses such as flower arrangement and accessory cases.
Please use it with your memories of your trip.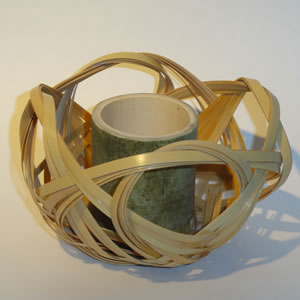 Is it really easy to make?

Please be assured. Bamboo craftsmen will carefully guide you.
You can see the skill of bamboo craftsmen up close.
Overview of bamboo basket knitting experience

You can feel free to experience it at any time without reservation, but if you have any questions, please feel free to contact us.
Experience content
Bamboo basket knitting experience
Time required
30-60 minutes
For expenses
4,400 yen [including material costs]
Number of participants
Capacity 5 people
※For 5 or more people, it will be held at the workshop (5 minutes walk from store)
Open time
【Weekday】10:30-17:30
【Saturdays, Sundays, and holidays】 10:00-18:00
(Open all year round)
Target person
Anyone is welcome [Slightly available in English]

Reservation method

Please apply using the application form below.

Application form
Please fill in the required items and click the "Send" button.
(*mandatory field)